DataHive Labs is a Bangalore, India based boutique Big Data Analytics and Decision Science firm, founded by IIT Alumni with decades of industry experience.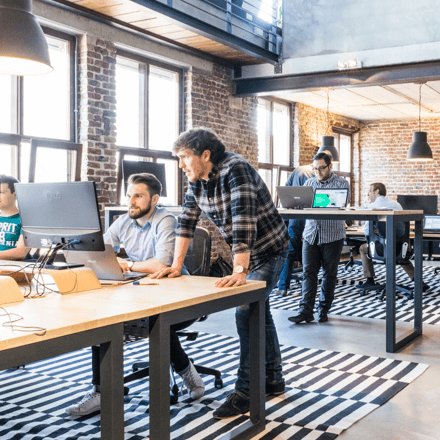 We help top companies build and deploy custom end-to-end machine learning, AI and advanced analytics products and solutions to make things easier, faster, and more efficient
Personalized Optimization
We work with innovative organizations of all sizes from startups to Fortune 100s in industries from engineering to healthcare, retail, finance and energy, across the globe.
We bring decades of cross-industry expertise backed by scientific rigor and deep knowledge of state-of-the-art techniques to design, build, and deploy bespoke AI solutions.
We work on strategy, Data Collection and Exploration, Modelling and Production, giving a complete package
We help businesses realize the potential of massive data by transforming it into insights
Our team of consultants, data scientists, data engineers and analytics engineers is capable of handling any data story and can help customers transform the businesses by innovations and optimizations
The Faces Behind our Success
Devilal is a 2006 batch Dual Degree (B.Tech & M.Tech), Electrical Engineering, from IIT Madras. He brings in 14 years of rich experience of Signal Processing, Applied Machine Learning and Data Science, Audio & Video Processing algorithms and software leadership to DataHive. He has a vast industry experience developing software products and leadership in multiple companies including Motorola, Broadcom and Microchip.
Bhagwandas is 2003 batch B.Tech, Electrical Engineering, from IIT Bombay. He brings in 17 years of software development and leadership experience in the domain of EDA, Video Advertisement, Big Data, Cloud and web technologies. He is a backend software guru. He has worked in companies such as Yahoo, AOL, Mirafra in past in different roles. He has also co-founded multiple software startup companies in Bangalore.
Dr Bhupendra Kumar Verma, PhD
Advisor - Artificial Intelligence
Bhupendra is B.Tech from BITS Pilani, M.Tech from IIT Madras, MBA and PhD in Industrial Management, Sustainability Studies and Management from National Institute of Industrial Engineering (NITIE), Mumbai. He has rich experience in the fields of finance, industrial automation and management. He brings in his innovations and understanding in process automation, operations research and use of artificial intelligence technologies across the industries. He is currently bridging the gap between industries and academia by setting up Research Consultancy and Training Wing at PIMR Indore (MP).
Director - Business Development
Daniela is an experienced international executive in Business Development and Marketing. She has studied AI at MIT and is aimed to bring AI understanding and solutions to all company sizes, and executives who have, or not, a technical background.
Ayushi is a senior data scientist with  experience in image processing and deep learning
Dr. B. L Choudhary is MS, DNB(Urology) from Manipal Hospital, Bangalore. He has a strong vision for healthcare technology adoption in semi-urban and rural India.
Dr. Dinesh Sharma is MD in internal medicine and a practising physician for more than a decade. He is one of the busiest doctors. He believes that the medical history of the patient is the most important information to treat a disease or condition. He is advising on patient data digitisation strategies.
ML and Analytics Engineer
Sarath is an experienced engineer with exposure to ML and analytics and holds a masters in computer science.
Rahul is a computer science graduate with deep understanding of algorithms in machine learning and deep learning